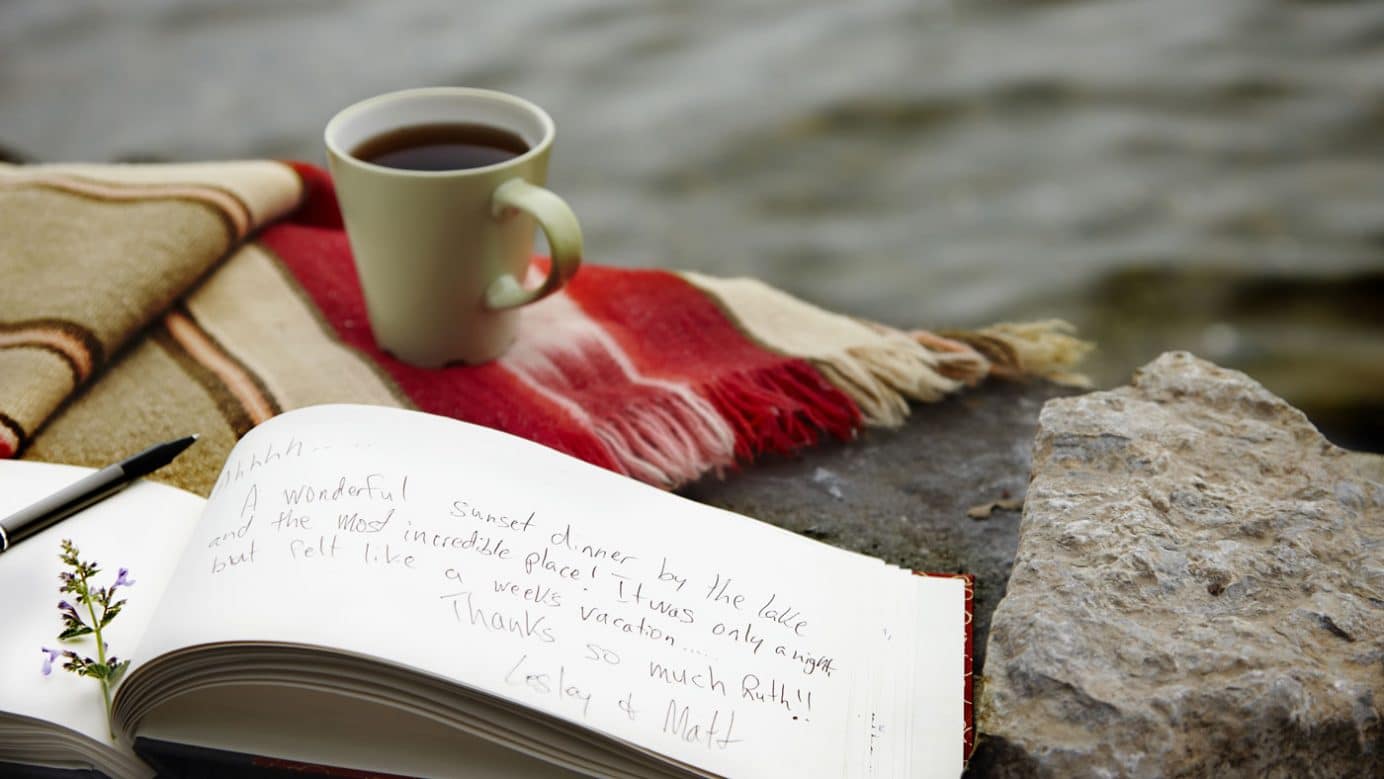 The Nook Guest Book
Read guest reviews of their experience when visiting Ruth Gangbar's off-grid cabin rental "The Nook", in Prince Edward County, Ontario. 
We invite you to share your comments here:
The Nook |Off-Grid Cabin Rental
Average rating:
10 reviews
Jun 7, 2016
A perfect place to relax
Once again we had a wonderful time at The Nook. A perfect place to relax, we could not have chosen a better place to spend our first week of marriage.
Thank you for sharing this little piece of heaven.
Jun 3, 2016
Summer Daze
Lazy,restful summer daze. Perfect. 
Sep 1, 2015
Magical Retreat
We loved our brief sojourn here. The silence and candlelight soothed our senses, the wind on the trees whispered secrets we had almost forgotten.
We take a piece of your magical retreat home like an ember to keep our spirits warm.
Aug 7, 2015
What a treasure!!
Oh this place of blackberries, butterflies & sunsets that go on forever.
What a treasure!! Thanks you to you, to this, to the lake, to all the forces that allowed me this beautiful oasis of  Summer, sun, grass, long baths & deep sleeps. I'm leaving with everything I came for and more.

Check out: fireflycreativewriting.com/writing-retreats/
Jo Bennett  | Personal Coach
Jul 15, 2015
R + R = rustic and relaxed
R + R = rustic and relaxed. Lulled to sleep each night with the roll of the waves. Powered down and ate local. Awesome!
Andrea and James | Montreal 
Oct 7, 2014
Way-too-busy city life
If I thought a little harder for a moment I would remember the exact date. If I turned on my cellphone I would know the exact time. However, my time at The Nook has shown me how unimportant such notions are to a health lifestyle!

We sincerely enjoyed this escape from our exciting but way-too-busy city life, and are sad to be heading back into the fray so soon.
Oh, and, en passant, The Nook offers great acoustics for string players on semi-vacation from their studies.
Wendy Trusler, Cam & Fin Taylor (and Shackleton the cat) | Peterborough
Aug 7, 2014
Thank you for the respite
Thank you for the respite and the clarity that comes from skipping stones, rowing across the lake at sunset, tromping through the woods with walking sticks, crickets, shooting stars, rain on the rooftop and the rhythm of waves on the shore.
Janet and Patrick | Toronto
Jul 7, 2014
Perfect Honeymoon!
We spent our honeymoon here and it was perfect !
Thank you Ruth!
Simone and Michaelangelo | Toronto
Jun 7, 2014
Every nook and cranny is a paradise
Every nook and cranny is a paradise here. Thank you for your great consideration to every detail; decor, kitchenware, and gear.
We delighted to discover the magical moments of light displays in the cabin, new tricks to the off-grid workings and ways to play on this lovely land.
on our bikes, we made it to Little Bluff Beach and had it all to ourselves.
Locals gave us tips on how to best swim in Lake on the Mountain and a ride around the point at Cressy left us for dinner nd tastings at Waupoos Estates.
We ate so well here on local vegetables! Finding the stands and meeting the farmers was the perfect spice to add to our enchanted retreat here at the Nook.
Jul 7, 2007
Loons! Osprey! Fireflies!
Peace and Serenity- Thanks for sharing "The Nook".